These pictures are all courtesy of Susan Finn. Stop by her Brotherhood site for more!
Thanks so much, Susan!
These two are from an Action shoot...

CANDIDS!
(Here you can see Der Schmidt in his natural habitat...)


During the Brotherhood days, Susan and her friends would visit Phil, Drake and Smitty.
Smitty would sit on the floor with them all, talking philosophy for hours...

Meet Ilyse Johnson...who met the Raiders in 1969 at the Wisconsin State Fair!
She and a friend met them again in Chicago later that same year.
You can visit Ilyse's site for a little slice of Jacamily life!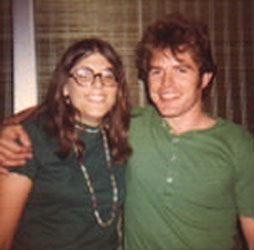 Thank you, Ilyse!

These pictures were a virtual gift from Barbara Baker, who unfortunately passed away in October of 2001.
I'm eternally grateful to you, Barbara.
(Take care of yourself, girl. I know that you and Smitty have a lot of catching up to do now...)
Barbara remembered Smitty as a sweet, kind gentleman...although she did mention that
it sure felt awkward to tower over him at 5'10". Smitty was only about 5'7"!