Smitty, Phil & Drake
(I don't know about you, but this looks like a Brotherhood reunion to me!)
(Confession time: This one is my favorite of all recent Smitty pics.)
It's The Raider Reunion!
This historic event took place on September 19, 1997 at Oaks Park--Portland, Oregon...
(Thanks to Rob, Janice and Suzanne for these pics!)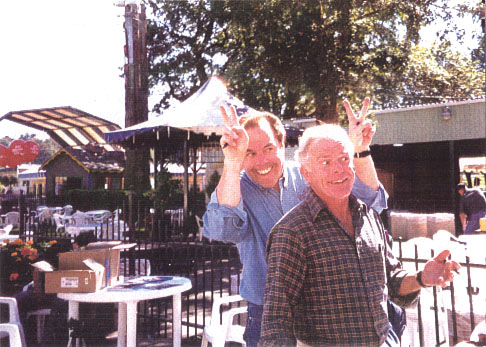 From the pre-show rehearsal...
(Smitty, don't look now, but there's this guy with FANGS behind you!)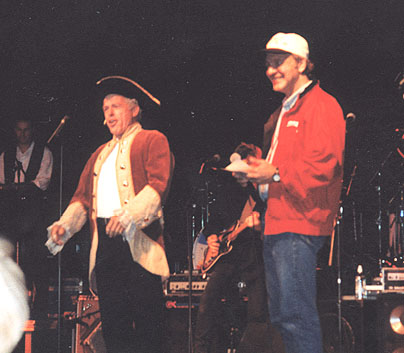 So, do ya remember this little guy?
I thought you did!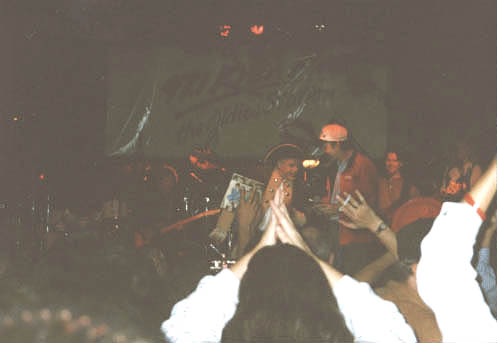 Smitty comes out to take his bows...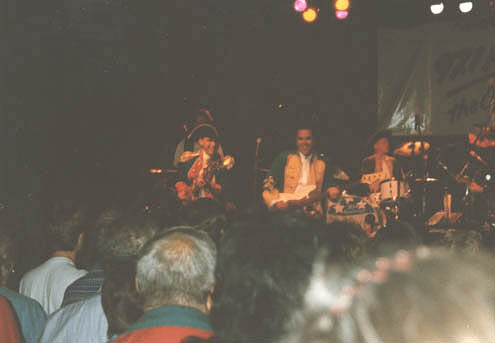 THEY STILL GOT IT!!
Drake & Phil movin' and groovin' on-stage...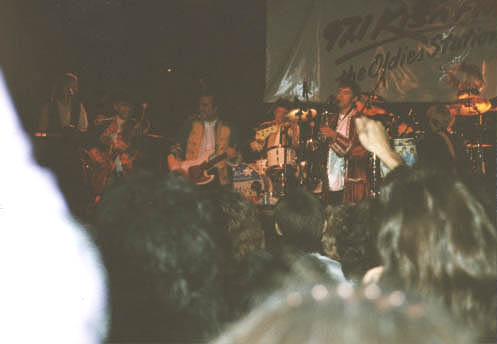 Hey...Who's the farm boy with the horn?
Mark and his sax...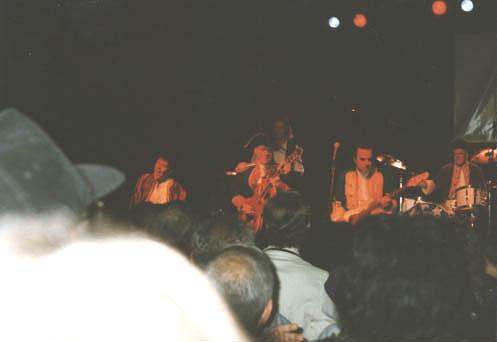 Still a "Good Thing"....
(Mark, Drake, Phil & Smitty)
"You! Yeah, YOU!"
Phil gets the crowd into it...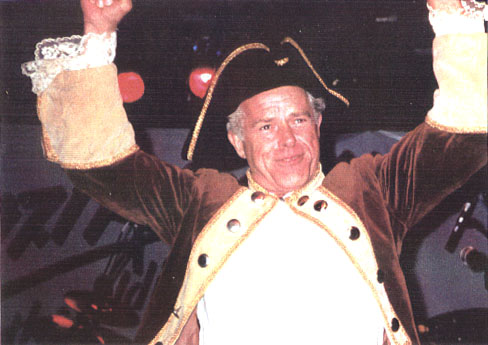 SMITTY!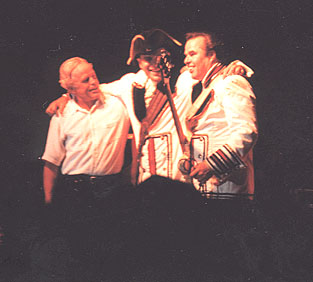 The "Power Trio" of the Raiders: Smitty, Drake and Phil
(Welcome home, guys.)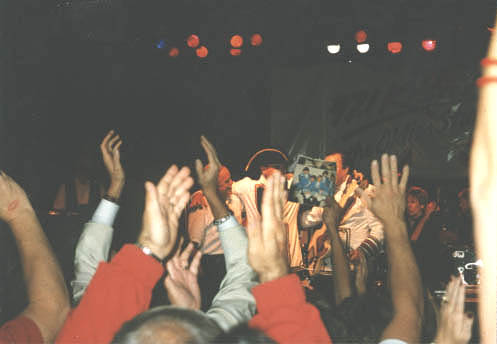 The crowd still loves 'em!
(Like anybody wouldn't...PLEASE! These are the RAIDERS!)

Taking their final bows...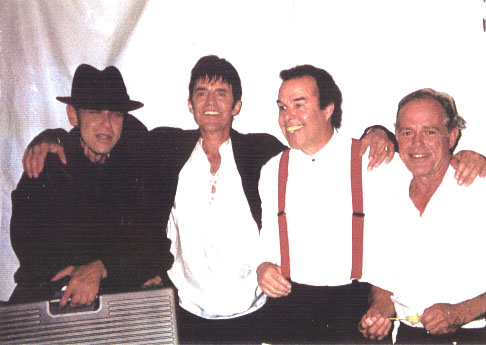 The ORIGINAL kick-ass rockin' Raiders
(Drake Levin, Mark Lindsay, Phil Volk, Mike Smith)
(Got some great shots? Contributions are gladly welcome! Please share!)