CONGRATULATIONS!
YOU'RE
MARK LINDSAY!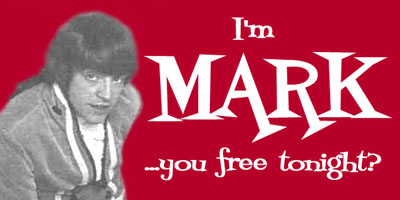 You have a ponytail and you're not afraid to use it. You know how to work a crowd into a frenzy, whether at a concert or a bake sale. Careful, there, you media darling! While the chicks may dig you, if they ever catch you...Yikes!
To tell the world (or at least your Raider Rootin' buddies)
who YOUR "Inner Raider" is,
just copy and paste this little code onto your webpage.
Not the Raider you hoped to be?
TRY IT AGAIN!
(If you give up, just CLICK HERE.)